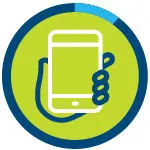 Evaluate and measure your employees' overall health and well-being
A team leader who devotes 5% of their working hours to improving mental health in the workplace can better understand and implement well-being strategies that support the needs of their workforce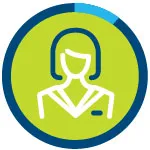 Show leadership commitment and dedication
Talking the Pledge sends a strong message to your employees about their well-being and demonstrates that you understand the importance of mental health in the workplace.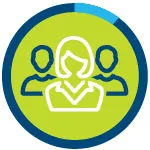 Attract top industry
talent
Organisations that prioritise mental health in the workplace will be seen as more caring and attractive to potential employees.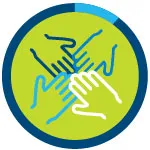 Enhance and expand your current mental health in the workplace initiatives
Cultivate a supportive work environment by incorporating positive mental well-being practices into your DEI plans.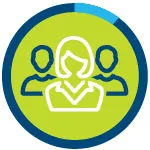 Meet like-minded leaders
Learn and share workplace best practices with other industry leaders.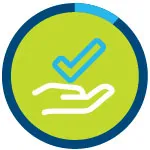 Empower and encourage empathy in others
Your public commitment to advocate for positive mental well-being will help drive positive behavioural change across other workplaces.